Rapperswil is accessible by train, car and airport. There is a 44-minute train connection from Zurich (S5, S7 or S15) as well as a 52-minute train connection from St. Gallen. For local and long-distance public transport, SBB CFF FFS offers timetables and ticket purchases online throughout Switzerland.
Journey to Rapperswil (SG)
OST – Ostschweizer Fachhochschule | Campus Rapperswil
Oberseestrasse 10
8640 Rapperswil
By public transport
Rapperswil is very well-connected in the East Switzerland line network. From Zurich main station, you can take the S5, S7 or S15 trains to Rapperswil. These trains run regularly every 30 minutes.
From the station Rapperswil SG the conference venue is reachable on foot in less than 100 m
Tickets
For the individual daily journey to the conference site, we recommend buying tickets either at the
the SBB or ZVV ticket machines. Alternatively, there are the SBB App for the iPhone and Android,
which can also be used to purchase tickets. Make sure that your smartphone has sufficient battery charge.
For example, if you are staying in the city of Zurich, the easiest way is to buy a 24h-Ticket
for all zones. It is valid for all means of public transport around Zurich up to Rapperswil. A one-way ticket costs 17.20 CHF, the 24h-tickets 34.40 CHF. Note, that the 24h-tickets are valid for 24 hours and can be used throughout the period of validity. On Sunday, the 9-Uhr-Tagespass for 26.00 CHF is an option, which is valid all day on Sunday.
Arrival from abroad
The journey from Austria can be made via Buchs SG as well as St. Margrethen (long-distance network of the ÖBB). From Germany, you can travel via Basel, Constance and Lindau-Reutin (long-distance network of Deutsche Bahn). There are also ferry connections across Lake Constance. There are direct train connections from Kiel, Munich and Vienna to Zurich and from there to Rapperswil SG.
By car
Please note that a vignette is required to use Swiss autobahns. You can get one at gas stations (40 CHF / 42€) or as of late also online.
Parking
There is limited metered public parking within walking distance of the campus. In Rapperswil almost everything is within walking distance. We recommend using the local parking guidance system for this. It can be difficult to find available parking spaces, however, and you should expect costs of about 20 CHF per day.
For more information on how to get there, as well as other parking options in the city, click here:
www.rapperswil-zuerichsee.ch/de/besuchen/anreise-mit-dem-auto
About Airport Zürich (Airport ZRH)
The international airport, Zurich Airport is 41 km away from Rapperswil. In the airport is a train station in the basement over which you can take a train with a change, e.g. in Zürich HB, Zürich Oerlikon, Pfäffikon SZ and Glattbrugg directly to Rapperswil SG. The fastest connection is via Zurich main station (travel time 58 min).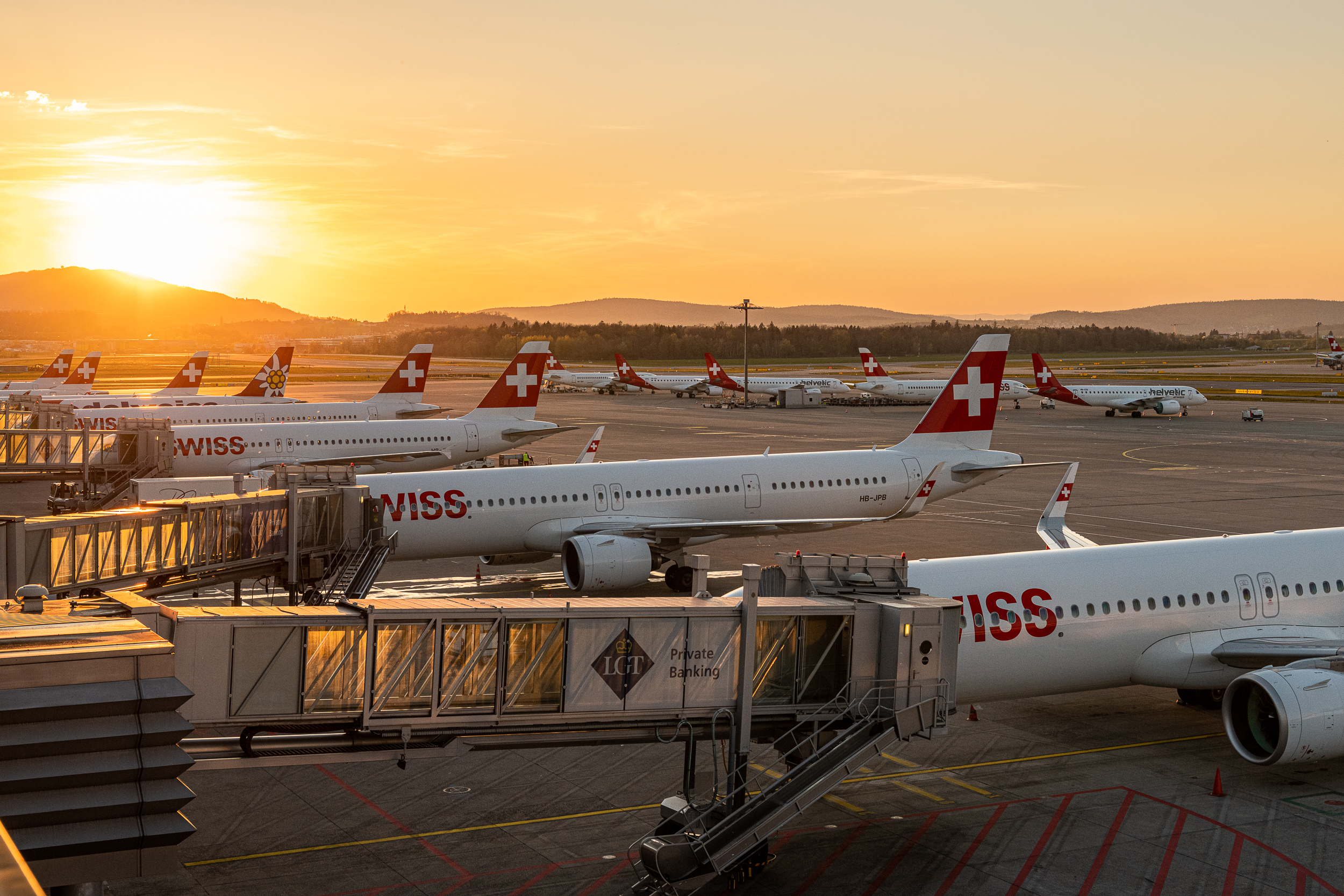 The conference venue is within walking distance of the main train station in Rapperswil SG.
On Site
The MuC23 conference map includes key locations such as conference buildings, accommodations, supermarkets, and more. You can add these points to your personal Google account for easy access from your phone.
For more venue-specific information, visit the venue-page.
If you want to view the interactive map below, you accept to request data from external Google Services from your browser. You can also access the map here.